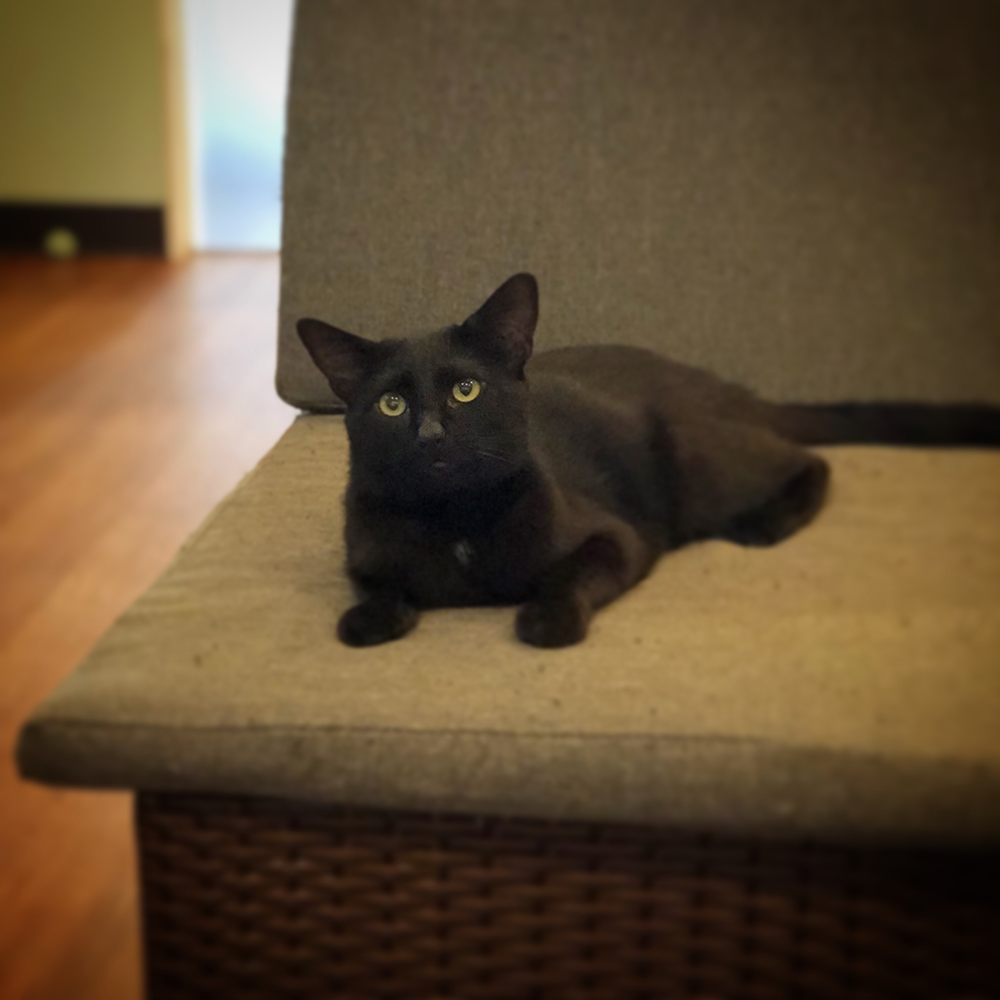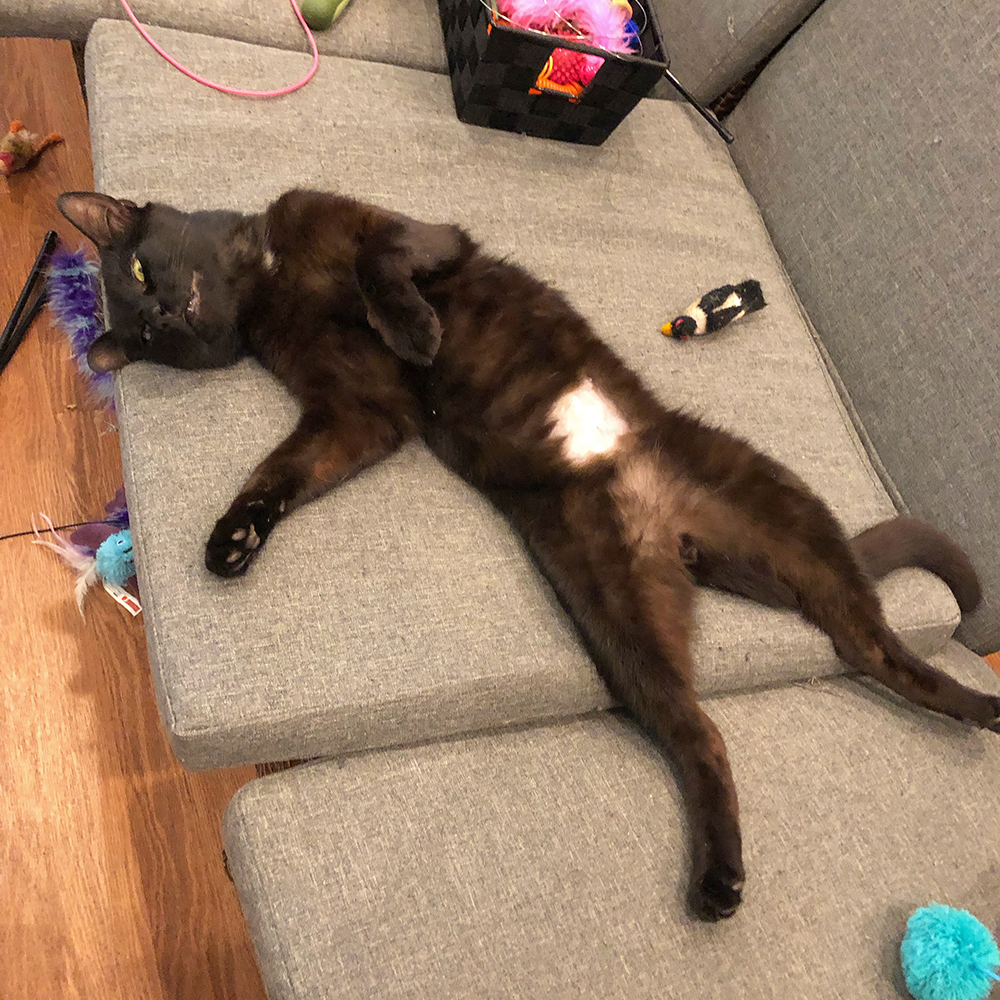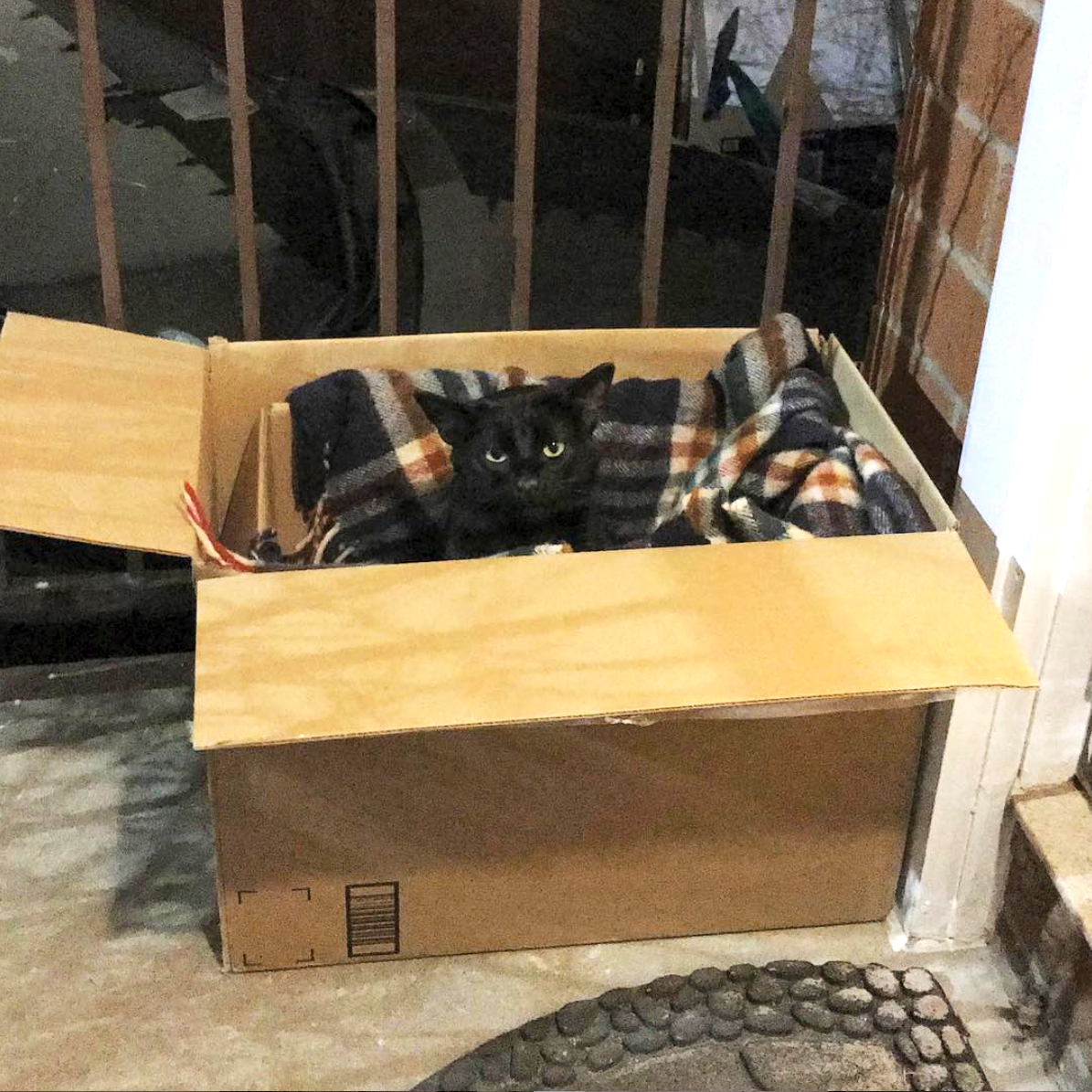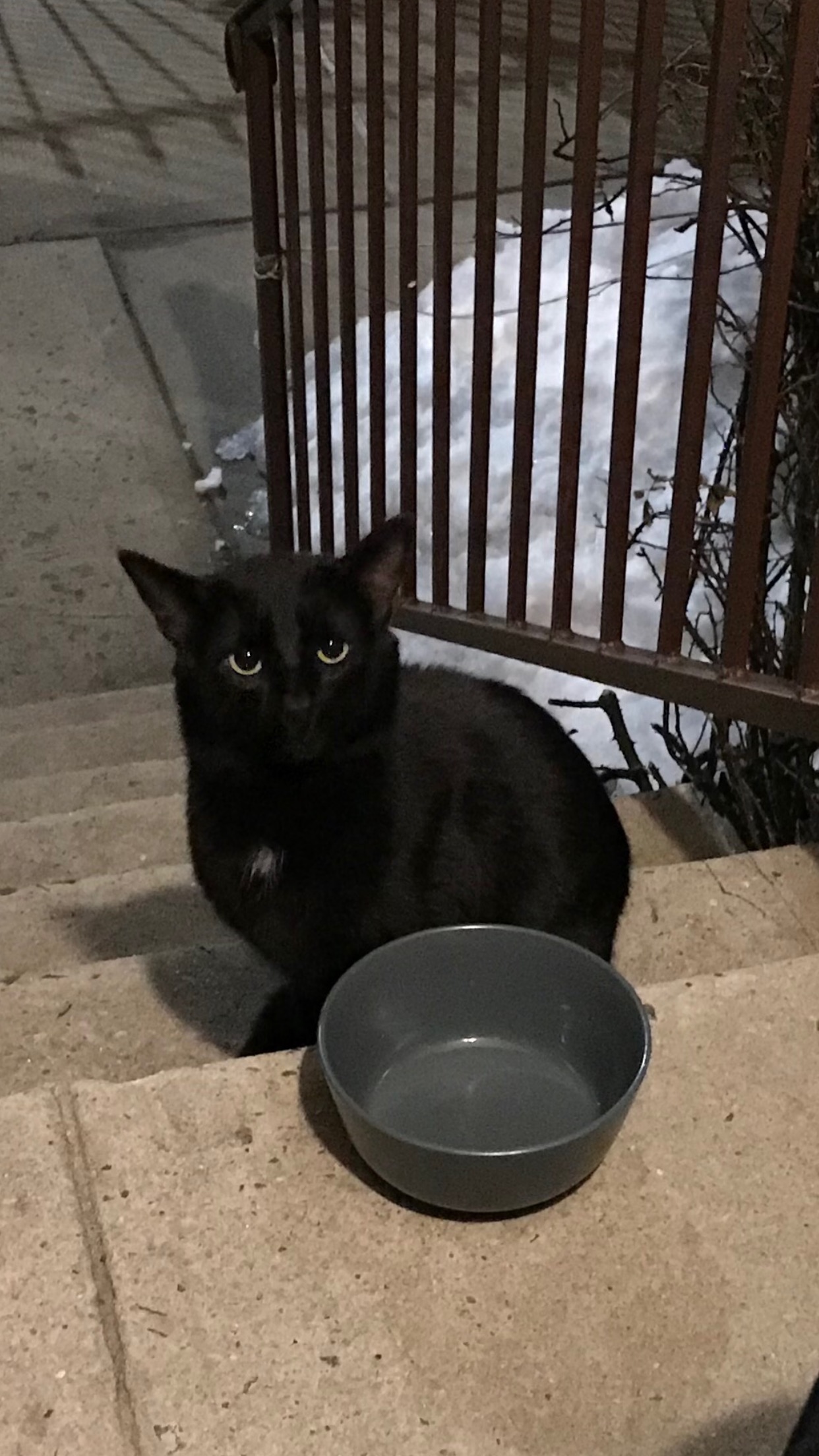 Edgae
Good Home | young | male
Hey! I'm Edgar. Come on over, have a seat and hang out with me. We can chat. When I'm not purring, which is most of the time, I am pretty chatty. I just comment on the things happening around me. You know, small talk.
Here a some things I like: CATNIP! Give me a catnip toy and I'm in heaven. I also like hugs and cuddles. Not all the time, but pretty often. I'll crawl into your lap when I'm feeling especially affectionate and just lay there purring.
Mealtime is good… I'm always up for a snack and I'm not picky. I was pretty hungry on the street, until a kind human noticed how nice I was and put a cardboard box with a blanket in it on his porch for me. They weren't 100% sure what to do with me so I spent a few months there. Then they reached out to Good Home who helped get me neutered, vaccinated, microchipped and all that good stuff. Now I'm up for adoption at the cat crib! I don't feel resentful about being outside when it was cold, but it's really good to be back inside again. People are a-okay. Honestly, I sort of prefer them to cats…
Smaller people are nice too, like kids, and I think a family would be super great to spend my life with. The veterinarians estimated me to be about a year old so I'm still really young and have lots years of love to give to a family. We can all hang out and watch movies and eat dinner together. All the humans here tell me how great I am. Come and meet me! We can hang out and watch some bird TV together.
xoxo
Edgar
PS: see more pics of me on my IG feed @betelgeuse.the.cat
Health
Apparently healthy. Neutered, vaccinated and microchipped and FIV/FeLV negative.
Disposition
Adorable, friendly, affectionate and smart. Edgar loves people and would make a great family cat!
We Need You!
Your donations help to support our work in so many ways. All of the cats under our care need veterinary care and most need to be spayed or neutered. They need food, a safe place to live while transitioning off the street and time for proper assessment so we can make the best placement for them.
Donations will help us to offer TNR training, maintain a trap bank and offer solutions for street cats in need. They help us fund special projects, such as transportation to other locations, public outreach and education campaigns to raise awareness about the importance of spay-neuter and the crucial need to keep intact cats indoors.
$5 feeds several cats for one day
$10 covers deworming meds
$25 pays for a FeLV/FIV test
$50 covers a basic vet visit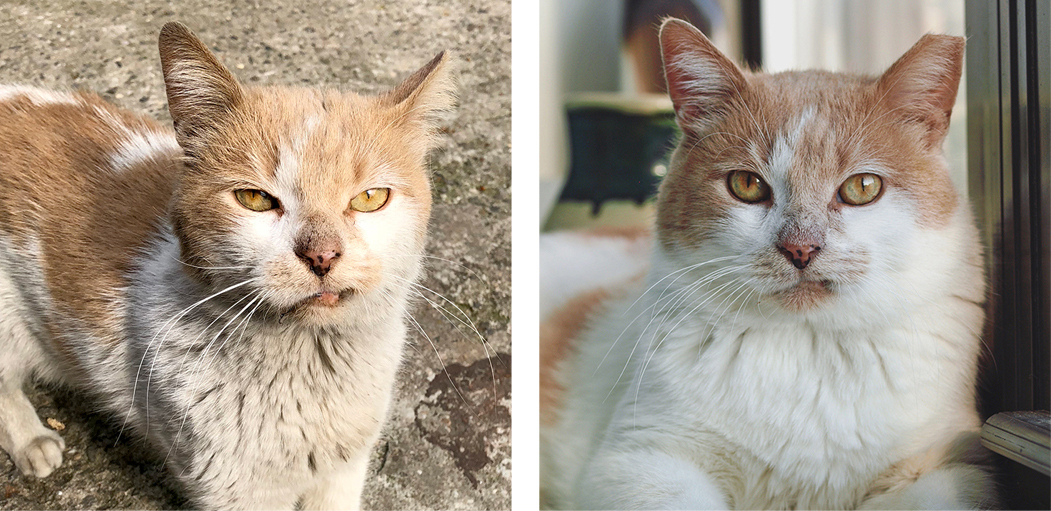 All donations make a
difference to our cats!