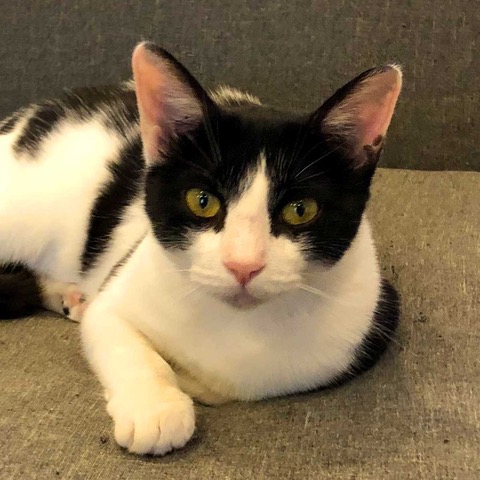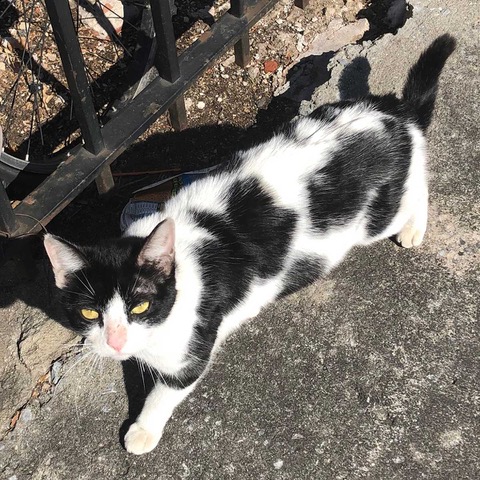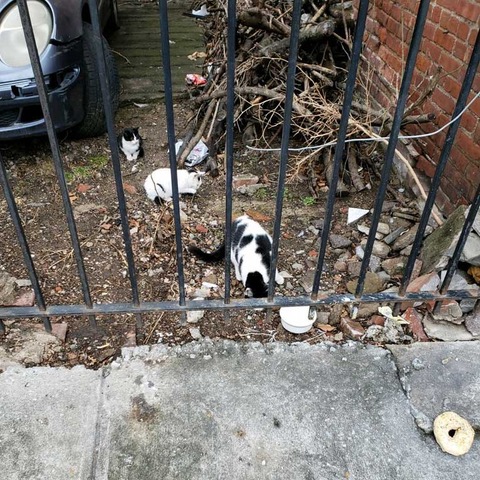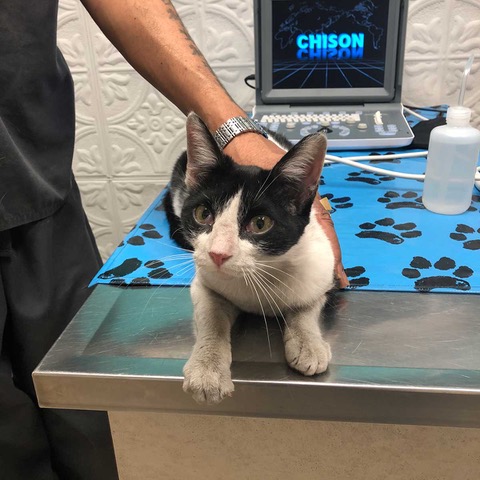 Cruella DeVil's got Nothing On Petunia
Good Home | young | female
Months of living on the street didn't have a negative impact on me at all. Even though I had two babies in the middle of winter I cared for them as a good mom should and made sure they crossed the street safely and had a nook to sleep in. We stuck together.
My babies were rescued off the street a little bit before I was. We were reunited for a time at the Good Home adoption room. It was nice to see them again but by the time we were together again they had grown quite a bit, didn't really need me anymore and honestly I prefer people to other cats! My babies have both graduated now and I'm still looking for my forever human.
Humans gave me my name, Petunia, because my coat is as soft as the petals of a flower. Even on the street, dirty and so thin from having nothing to eat for days, my coat was incredibly soft. Now I'm all clean and bright white with black patches like a cow. And I'm a little plump! I like to nosh and nibble so it will be a happy day when I'm adopted and someone can help manage my meals 🙂
I like people so much that sometimes they let me hang out in the pet supply store, Beastie Bestie Pet Provisions, in Crown Heights Brooklyn (it is in front of the Good Home playroom where I'm living until my forever people come along). But you can always meet me at the playroom. I'm a really great cat looking for a side kick!
Health
Apparently Healthy
Disposition
Social, outgoing, and healthy self-esteem!
We Need You!
Your donations help to support our work in so many ways. All of the cats under our care need veterinary care and most need to be spayed or neutered. They need food, a safe place to live while transitioning off the street and time for proper assessment so we can make the best placement for them.
Donations will help us to offer TNR training, maintain a trap bank and offer solutions for street cats in need. They help us fund special projects, such as transportation to other locations, public outreach and education campaigns to raise awareness about the importance of spay-neuter and the crucial need to keep intact cats indoors.
$5 feeds several cats for one day
$10 covers deworming meds
$25 pays for a FeLV/FIV test
$50 covers a basic vet visit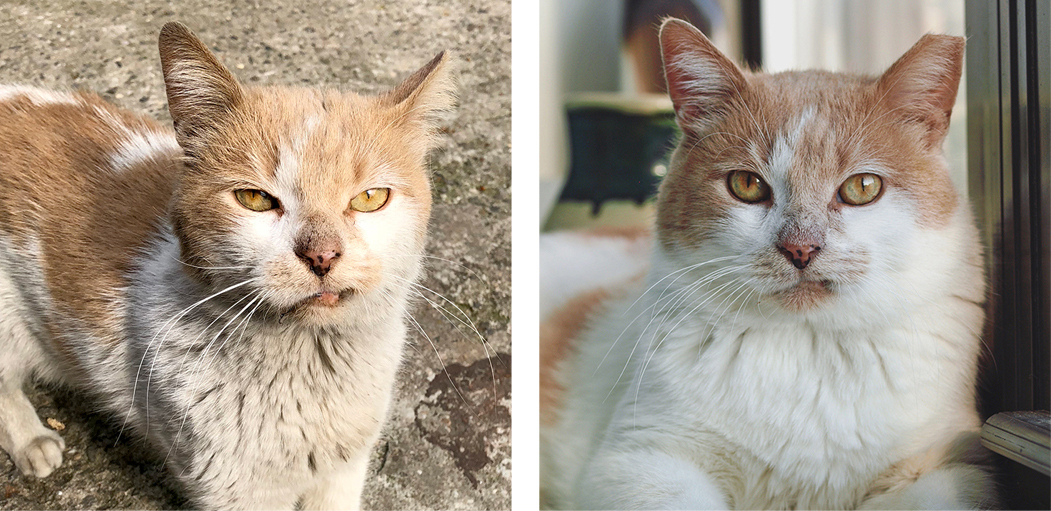 All donations make a
difference to our cats!