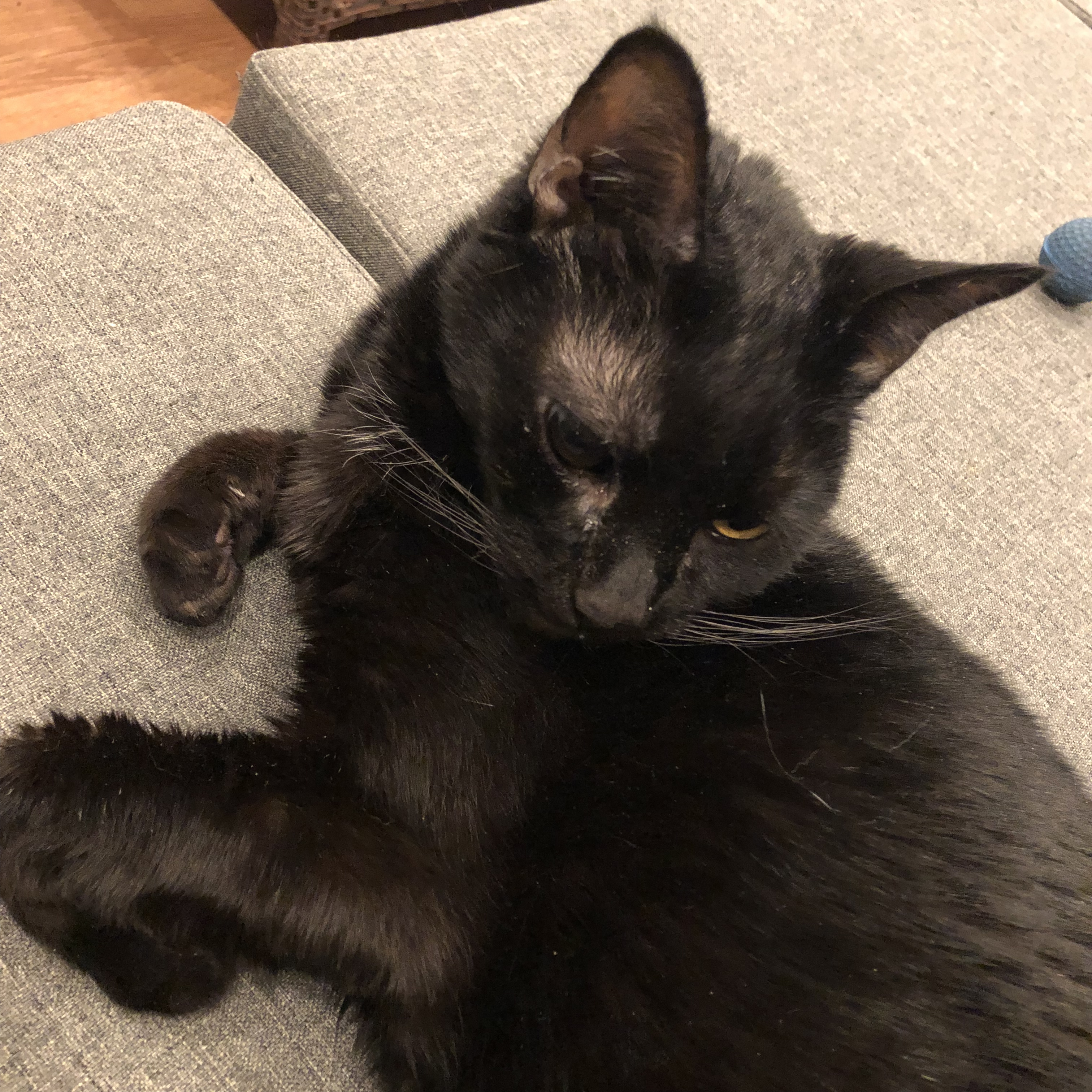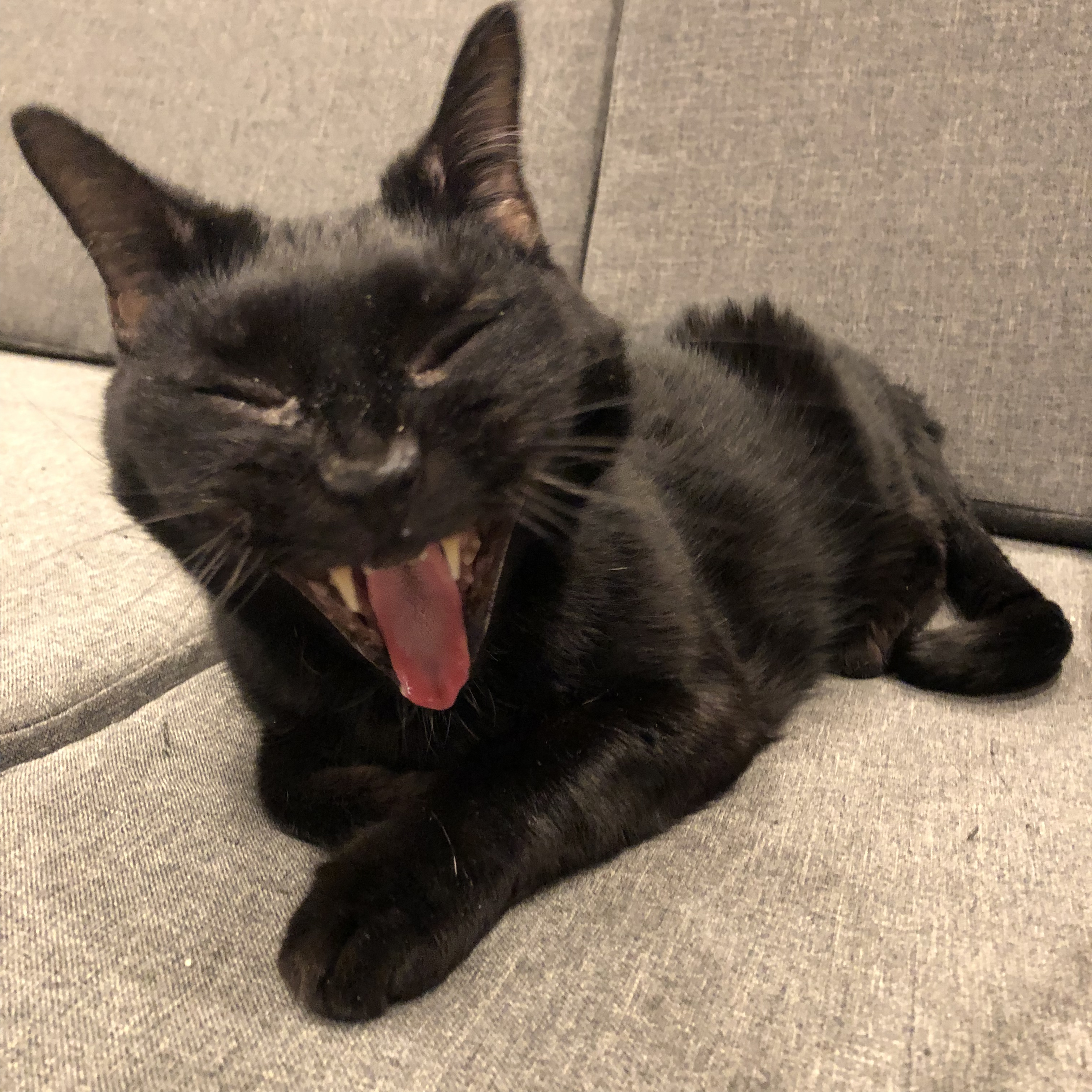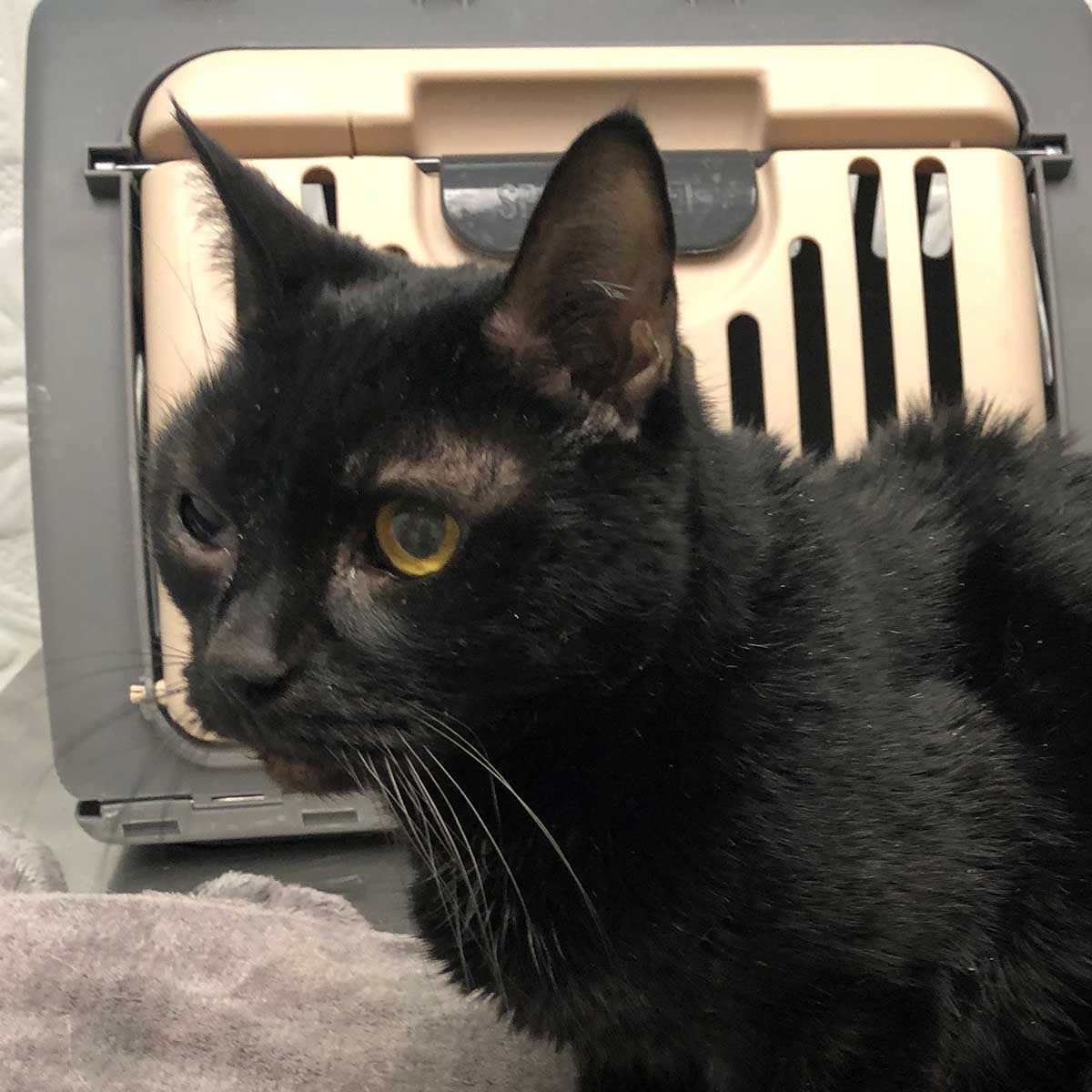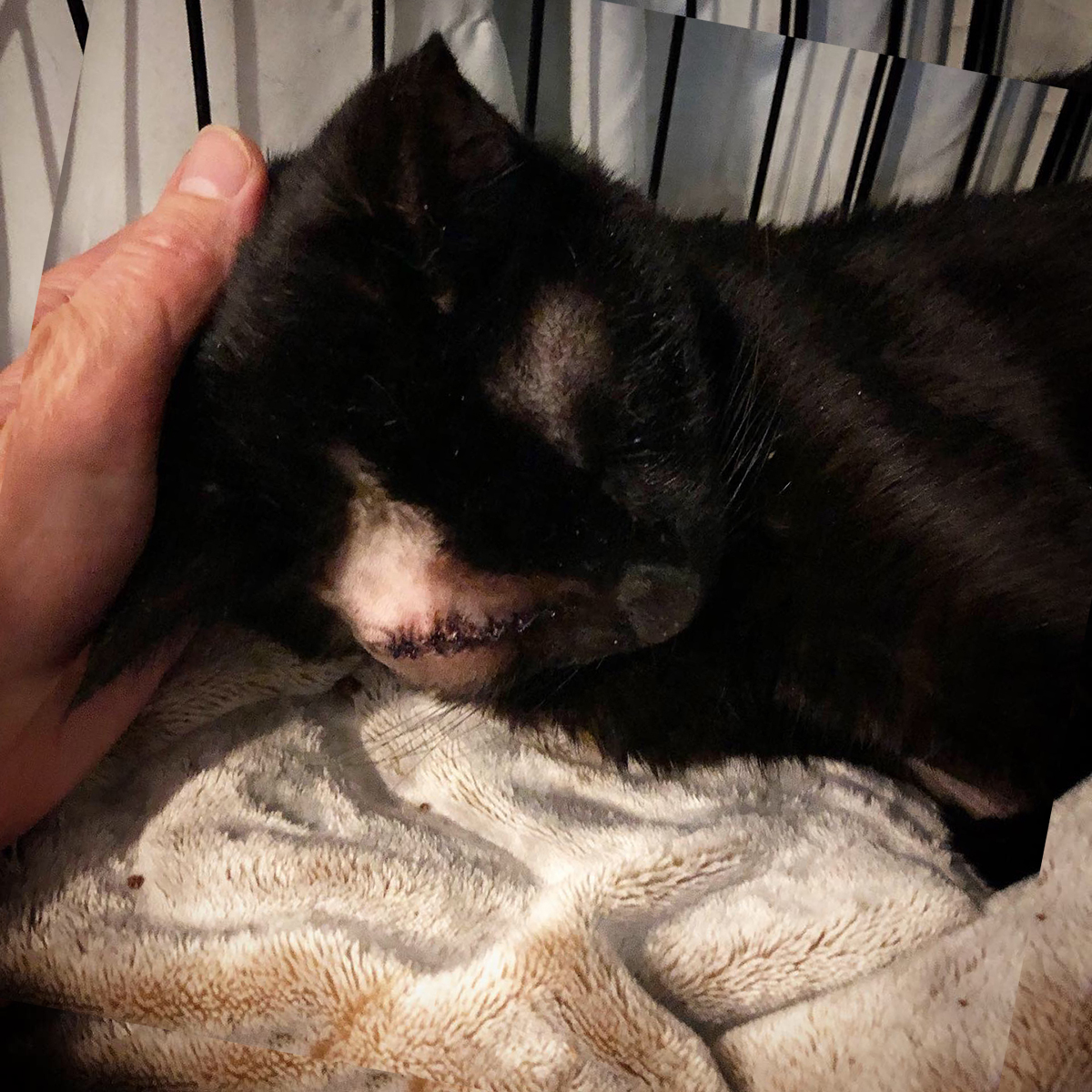 Shadow
Good Home | senior | female
If you've been neglected, sidelined by illness, or are feeling down about getting older, I can help!
I decided to become a life coach for humans after a near-death experience. When my first human passed away I fell into the care of her family. I suffered from glaucoma for years and didn't get proper treatment, so I was in a very dark place. My caretakers took me to be euthanized, but I trusted that the universe would have my back, and it did!
Good Home Pet Adoptions took me into their care, where I received treatment for glaucoma, enucleation surgery for my eye, and the love and support I was searching for. I'm not their typical guest, but I made such good progress with trust and self-esteem that they invited me to stay! See how when you have faith, the pieces just start falling into place?
If you choose to work with me, I'll move in with you to make sure we can spend a lot of one-on-one time together. It's best if we aren't distracted by other pets. I'll teach you how to give and receive love, soft pats, compliments, and cuddles. We'll also work in group settings – when your friends or family come over, I'll show you how to interact with them in affectionate, social ways.
Ready to upgrade your life? Meet me at the Good Home playroom for a free 15-minute consultation to see if we're a good fit!
Shadow the cat has 17 years of experience working with humans. Although technically older, her vibrant health (supported by blood test results) has made her work resonate with a much more youthful feel. She is currently recuperating from spay and enucleation surgery before completing her final degree. She accepts payment in the forms of love, petting, and dry kibble.
Health
Shadow has been diagnosed with stage 4 melanoma. She currently is not exhibiting signs of discomfort and eats well. She is spayed, vaccinated, microchipped and FIV/FeLV negative.
Disposition
Shadow loves attention, both giving and receiving but, like many cats, on her own terms! We believe she may have been neglected at some point in her life, but in spite of that she obviously likes people and is very social. When she's not napping she enjoys sitting in a human's lap, burying her head in the crook of their arm and purring contentedly. We are hoping to find a human companion for Shadow who loves to snuggle and nap as much as she does!
We Need You!
Your donations help to support our work in so many ways. All of the cats under our care need veterinary care and most need to be spayed or neutered. They need food, a safe place to live while transitioning off the street and time for proper assessment so we can make the best placement for them.
Donations will help us to offer TNR training, maintain a trap bank and offer solutions for street cats in need. They help us fund special projects, such as transportation to other locations, public outreach and education campaigns to raise awareness about the importance of spay-neuter and the crucial need to keep intact cats indoors.
$5 feeds several cats for one day
$10 covers deworming meds
$25 pays for a FeLV/FIV test
$50 covers a basic vet visit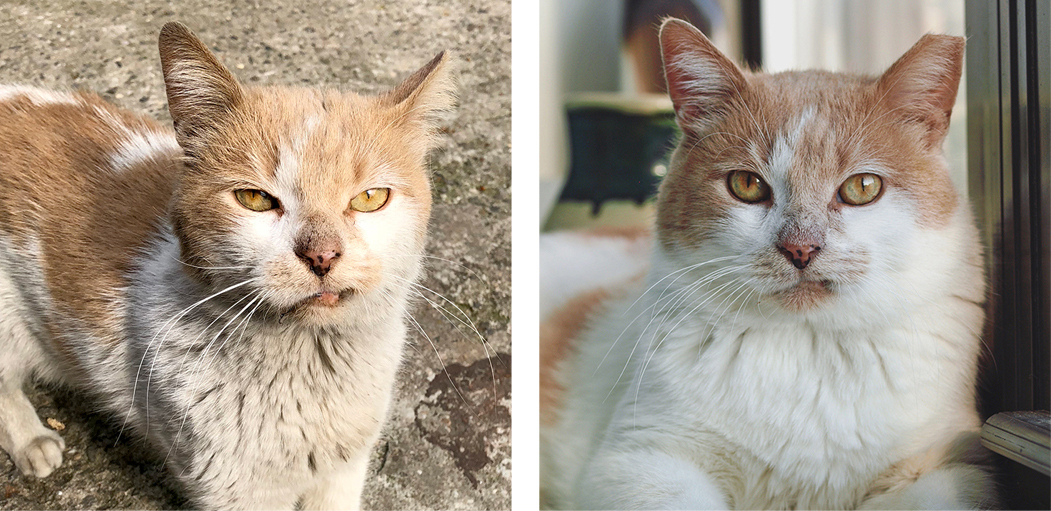 All donations make a
difference to our cats!