About GOOD HOME
The cats you see in the pictures below are but a few of the hundreds of "friendlies" that were taken off the street last year and cared for by animal welfare non-profits, established to help street cats in NYC. Most of the animals were sick, injured or starving when they came inside. All needed veterinary care. Through the hard work of the groups that assisted them, and with very limited resources, these feline companions were physically and emotionally rehabilitated, spayed or neutered, tested for FIV/FeLV, vaccinated and microchipped. Many have been placed in loving forever homes. Too many are still in need.
This year alone, thousand more like them — former house cats that have been lost or abandoned, and their offspring — will find themselves living on the street and, through no fault of their own, fending for themselves. Companion animals were not meant for a life on the street. Unlike the lucky crew pictured above, the other cats and kittens will live and die there, hungry and often fighting illness.
GOOD HOME works with the street cat population and the non-profits that help them through the trap-neuter-return program. It is our goal to support this work and educate pet parents about the basics of pet care, the importance of spay/neuter and the urgent need to keep intact (not spayed or neutered) cats indoors.
Most importantly, we aim to place the many deserving companion animals we find along the way — young and old, healthy and infirm — in good homes. That's where the play room comes in!
Everyone is welcome to visit the cats, but if you're interested in adopting, we recommend applying first!
Yes, I'm ready to be adopted!
I just want to visit the cats
Apply to be a Good Home partner!
We Need You!
Your donations help to support our work in so many ways. All of the cats under our care need veterinary care and most need to be spayed or neutered. They need food, a safe place to live while transitioning off the street and time for proper assessment so we can make the best placement for them.
Donations help us support local TNR projects, maintain a trap bank and offer solutions for street cats in need. They help us fund special projects, such as transportation to other locations, public outreach and education campaigns to raise awareness about the importance of spay-neuter and the crucial need to keep intact cats indoors.
$5 feeds several cats for one day
$10 covers deworming meds
$25 pays for a FeLV/FIV test
$50 covers a basic vet visit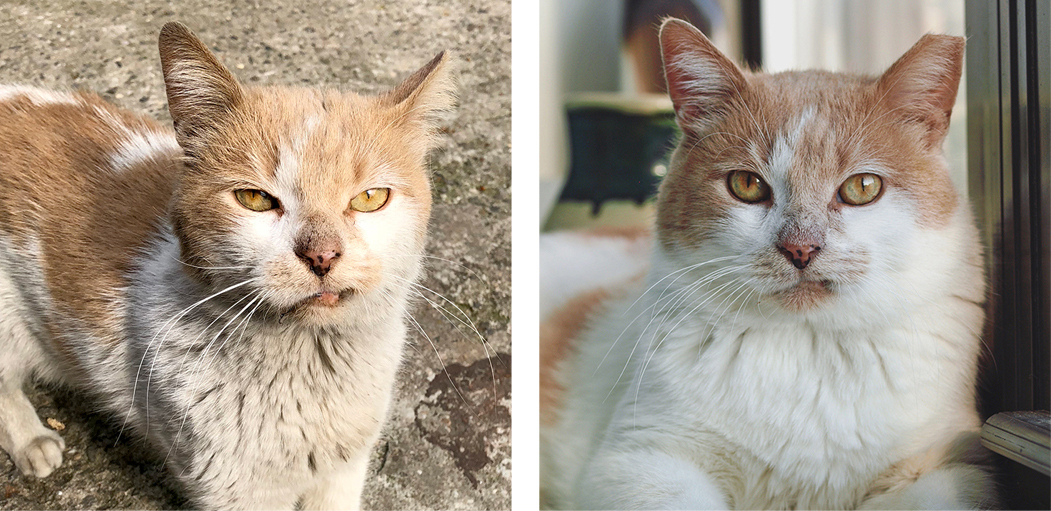 All donations make a
difference to our cats!