Please note: due to transportation limitations we are currently accepting applications for foster homes located in zip codes 11238 and 11216. If you live just outside those areas or if you have a car and can offer transporation, please email us at info @ goodhomepetadoptions.org and we will consider your location!
Thank you for your interest in fostering for Good Home Pet Adoptions!
The role of the foster home is incredibly important. You are a home-based shelter system. With your love and support, lost or abandoned companion animals can feel safe and loved again and, most importantly, find a forever home. We can't do this without you!
All is negotiable, however it is ideal if our foster homes can:
Cover the cost of daily care (food, litter, bedding, toys, cat sitting if you plan to be away for a day or two, etc)
Cover the cost of transport to and from veterinary appointments (not usually necessary but the occasional need will arise. Good Home will cover the cost of the vet appointment)
Be as involved as possible with the animal's care and adoption, from behavioral assessment and social media posts to accommodating visits from prospective adopters
 At present we are accepting applications for cat/kitten foster homes only. Please check back, as we love dogs too and in the future will be needing foster homes for dogs as well.
We are an all volunteer run organization. Please allow up to 3 days for someone to respond to your application.
We Need You!
Your donations help to support our work in so many ways. All of the cats under our care need veterinary care and most need to be spayed or neutered. They need food, a safe place to live while transitioning off the street and time for proper assessment so we can make the best placement for them.
Donations help us support local TNR projects, maintain a trap bank and offer solutions for street cats in need. They help us fund special projects, such as transportation to other locations, public outreach and education campaigns to raise awareness about the importance of spay-neuter and the crucial need to keep intact cats indoors.
$5 feeds several cats for one day
$10 covers deworming meds
$25 pays for a FeLV/FIV test
$50 covers a basic vet visit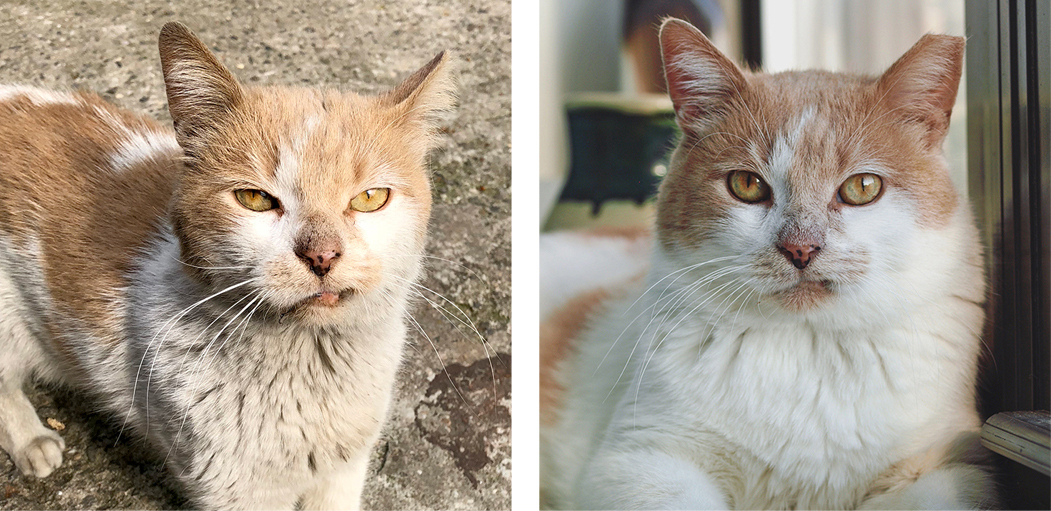 All donations make a
difference to our cats!