Support GOOD HOME
Most of the daily tasks in the adoption room, such as caring for the cats and cleaning, are taken care of by our partners, but you can still offer hands-on help by fostering a cat for us. Fostering saves lives and, with your help, more cats can find their way to good, forever homes.
You can get started by filling out a foster application here. Please be advised that if you're not located in central Brooklyn we may forward your application to one of our partners, so that you may work with them directly.
If fostering a cat isn't possible at the moment, and you're a responsible and reliable animal-loving professional who would like to donate your skills, we'd love to hear from you. Following are the types of skills we could use in order to grow our mission and help more animals in need:
Communications
Creative: design, writing, photography, etc.
Education
Finance
Fundraising
Management
Social media and marketing
Transportation
Trap-Neuter-Return skills and support
Web development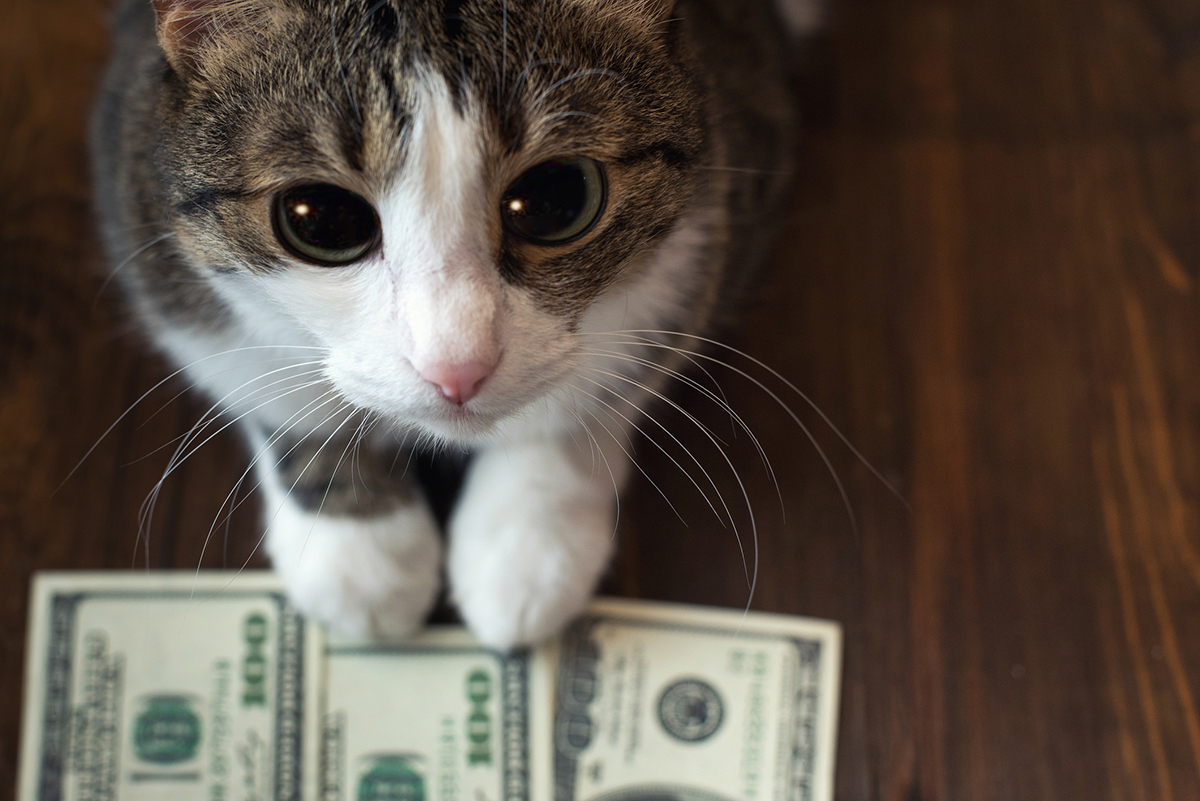 If you're not able to make a monetary donation at this time you can still help Good Home by holding a fundraiser for us online.
Facebook
Holding a Facebook fundraiser is easy, just follow the steps below!
1) Visit Facebook
2) Search on "fundraisers"
3) Click on "raise money"
4) "Who are you raising money for" will pop up. Click "non profit"
5) Search on "Good Home Pet Adoptions Inc"
6) On the top right, click "create" and voila!
7) Invite friends and share in your news feed
Amazon
Follow the steps below to make Good Home your designated charity on Amazon. When you shop at smile.amazon.com, .5% of your purchases will be donated to Good Home Pet Adoptions!
1) Visit AmazonSmile
2) Search on "Good Home Pet Adoptions Inc"
Or, help us out by purchasing much needed items for our cat adoption room!
Lend a Hand
We are always on the lookout for passionate, positive, kind, and hardworking animal lovers. Below are some specific areas where we could use some help.
Trap Neuter Return support
Urgently needed is RECOVERY SPACE in central Brooklyn. Ideally this is a garage or easily accessible basement, with electricity, ventilation and running water.
Experienced and certified trappers to help TNR-certify small groups and advise newly-certified individuals on trapping projects
Trap bank manager
TNR certified drivers who can provide transport for up to 6 cats at a time from central Brooklyn to Glendale, Queens for spay-neuter surgery
Office help and data entry
If you're computer savvy, we need help keeping track of the cats under our care using our shelter management software system, Rescue Groups. This job is very important and entails uploading data about each cat including their medical records, photos and expenses. We need someone who can make a regular commitment to this job of two to three hours a week.
Program Development
We'd love to hear your great ideas for growing Good Home, broadening our outreach and spreading the message about the epidemic of cat overpopulation and the importance of spay-neuter. If you have experience as an adoption counselor, foster program manager or with community outreach, even better. We want to talk with you!
Drivers
Make weekly or monthly runs to Glendale, Queens for us (ASPCA spay-neuter appointments) or transport animals to/from foster care and their adoptive homes. Longer drives/farther destinations are also a possibility for when cats are relocated to other states.
Handypeople
We're always cooking up ways to improve the adoption room experience for our cats and human visitors, so if you're skilled, have tools and an hour or two to spare, please let us know. We'll provide ideas and direction, though we're open to hearing yours too! How about building us a catwalk?!
Crafters and Creatives
 Can you felt or sew? We'd love to hear your ideas for "event night" programming, such as easy-to-make, funny or unusual catnip toys that can be donated to out city shelter or sold to fundraise for us in the adjacent pet supply store, Beastie Bestie. Or how about leading a fun night of making unique cardboard cat houses? We will always be in need of excellent photos of our adoptable cats so, professional photographers, if you love animals, can snap a great pic and have creative ideas to promote our adoptable cats, please reach out.
Writers
Help us tell the wonderful and moving stories of the cats under our care in positive, compelling and thoughtful ways. Communicating with our supporters and letting them know how their donations are being used to help animals in need is crucial to our mission. We could use a hand with grant writing too! 
Web Developers
We need help maintaining an engaging presence for our online visitors and keeping our website in tiptop shape with all of the latest fun, cool and creative trends. If this describes your passion and skill we'd love to hear from you.