So you're ready to be a pet parent!
So you're ready to be a pet parent!
If you have read Cat Care 101 and are comfortable with the responsibilities and costs associated with pet parenting, please fill out the following application so we can get to know you a little better. We love talking with our adopters and applications are reviewed in person!
Adoption fee
Any cat or kitten available for adoption through Good Home carries a fee of $225.00. All of our cats and kittens are spayed or neutered, vaccinated (FVRCP  and rabies) and SNAP tested negative, unless noted. This fee covers the costs we incur to properly prepare  our cats and kittens for their forever homes and to assist other street cats in need.
We Need You!
Your donations help to support our work in so many ways. All of the cats under our care need veterinary care and most need to be spayed or neutered. They need food, a safe place to live while transitioning off the street and time for proper assessment so we can make the best placement for them.
Donations help us support local TNR projects, maintain a trap bank and offer solutions for street cats in need. They help us fund special projects, such as transportation to other locations, public outreach and education campaigns to raise awareness about the importance of spay-neuter and the crucial need to keep intact cats indoors.
$5 feeds several cats for one day
$10 covers deworming meds
$25 pays for a FeLV/FIV test
$50 covers a basic vet visit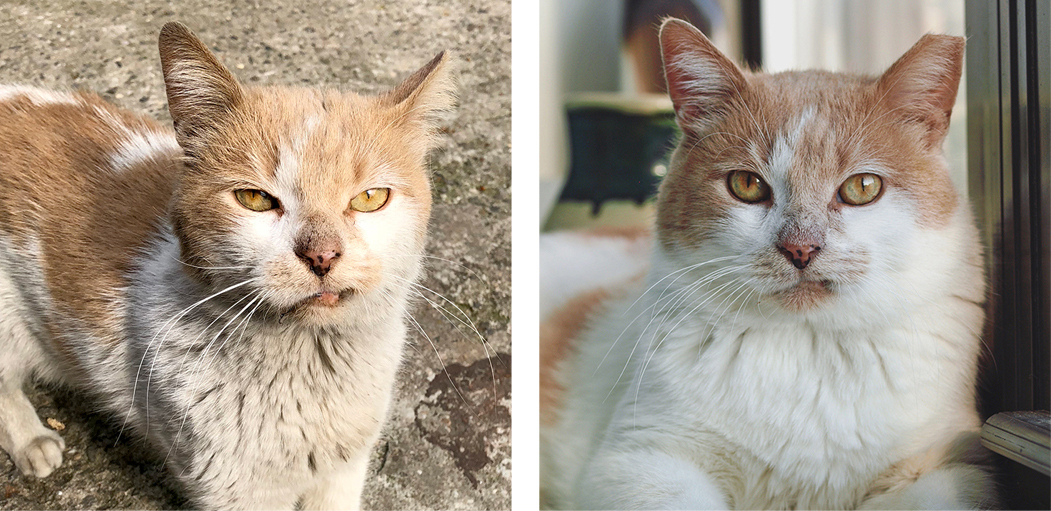 All donations make a
difference to our cats!