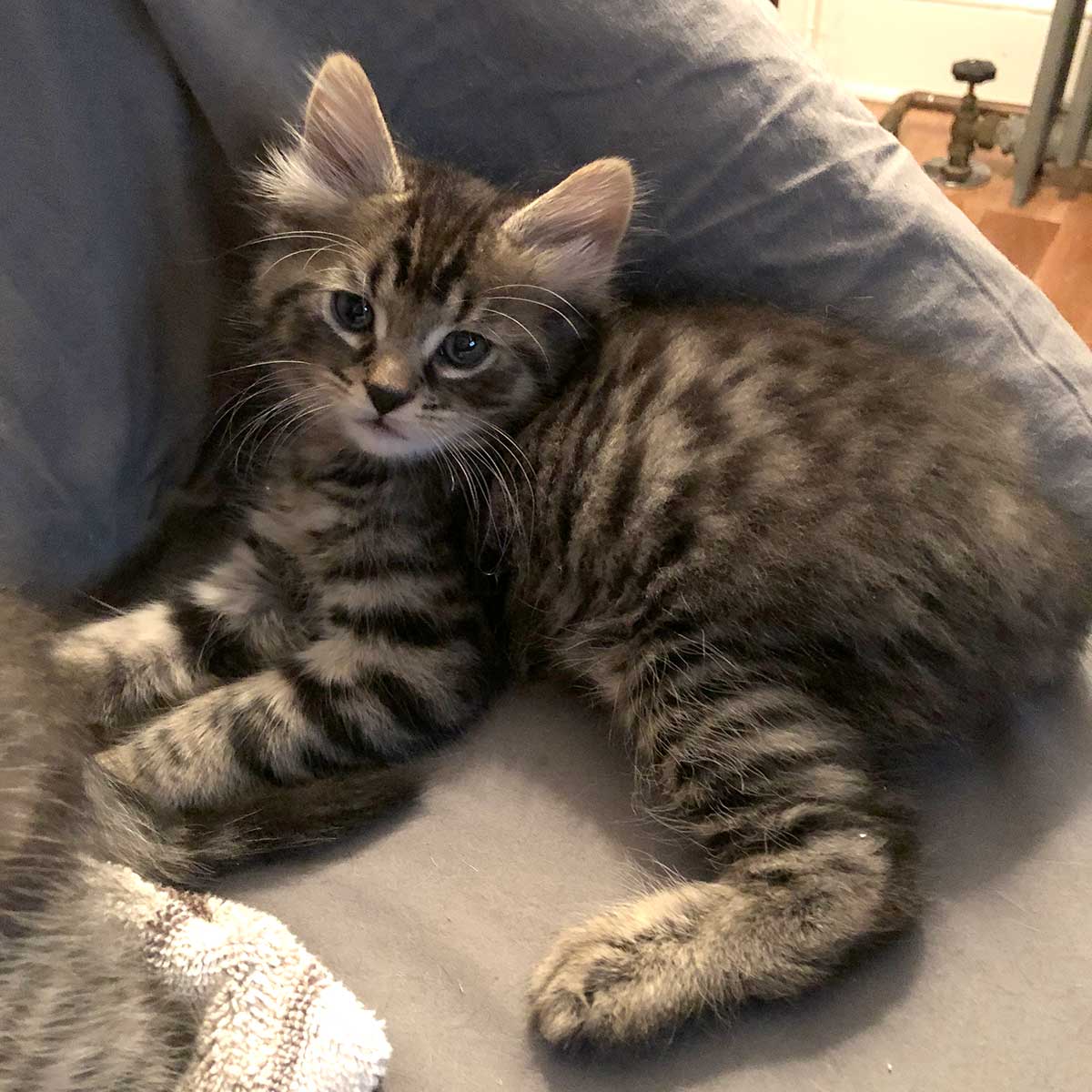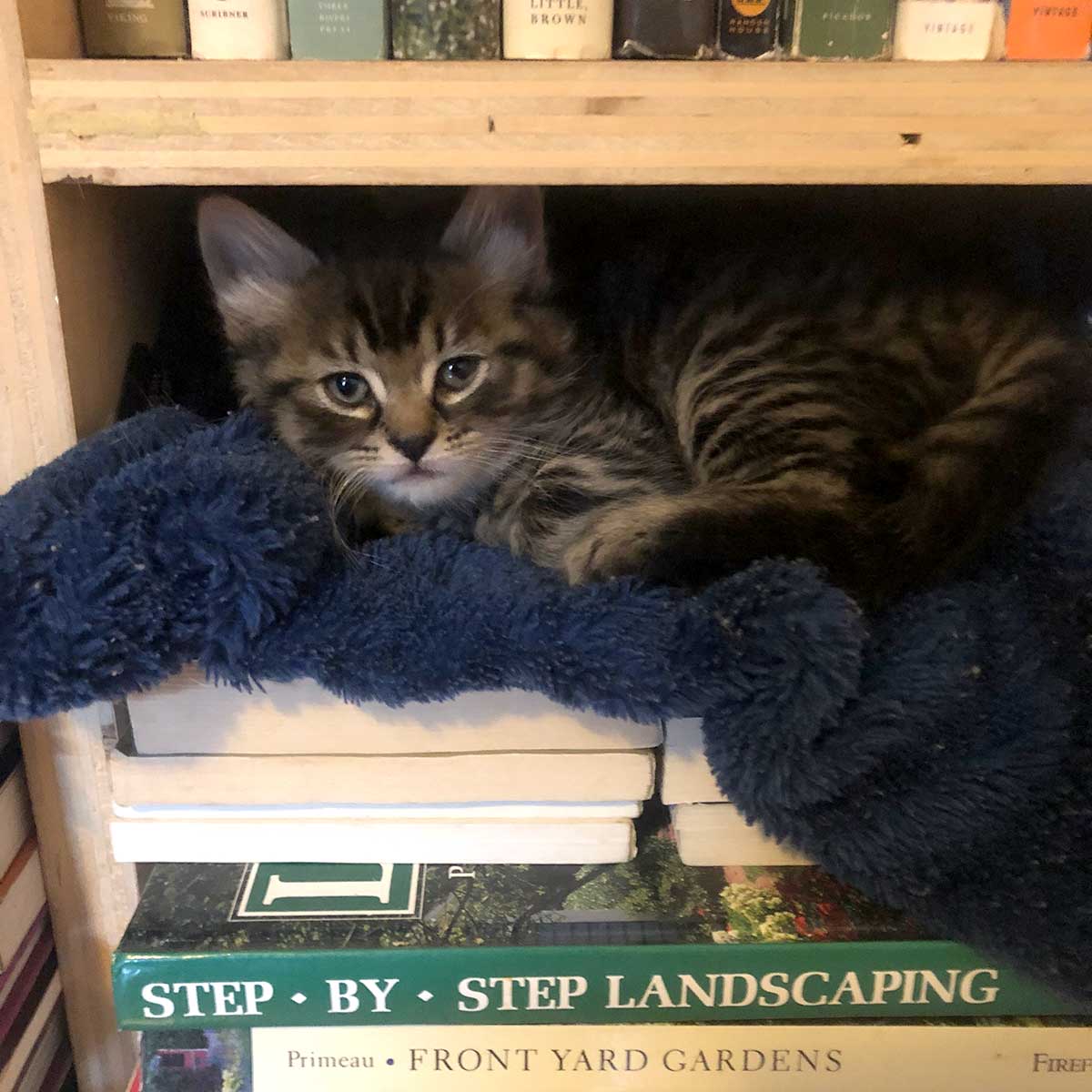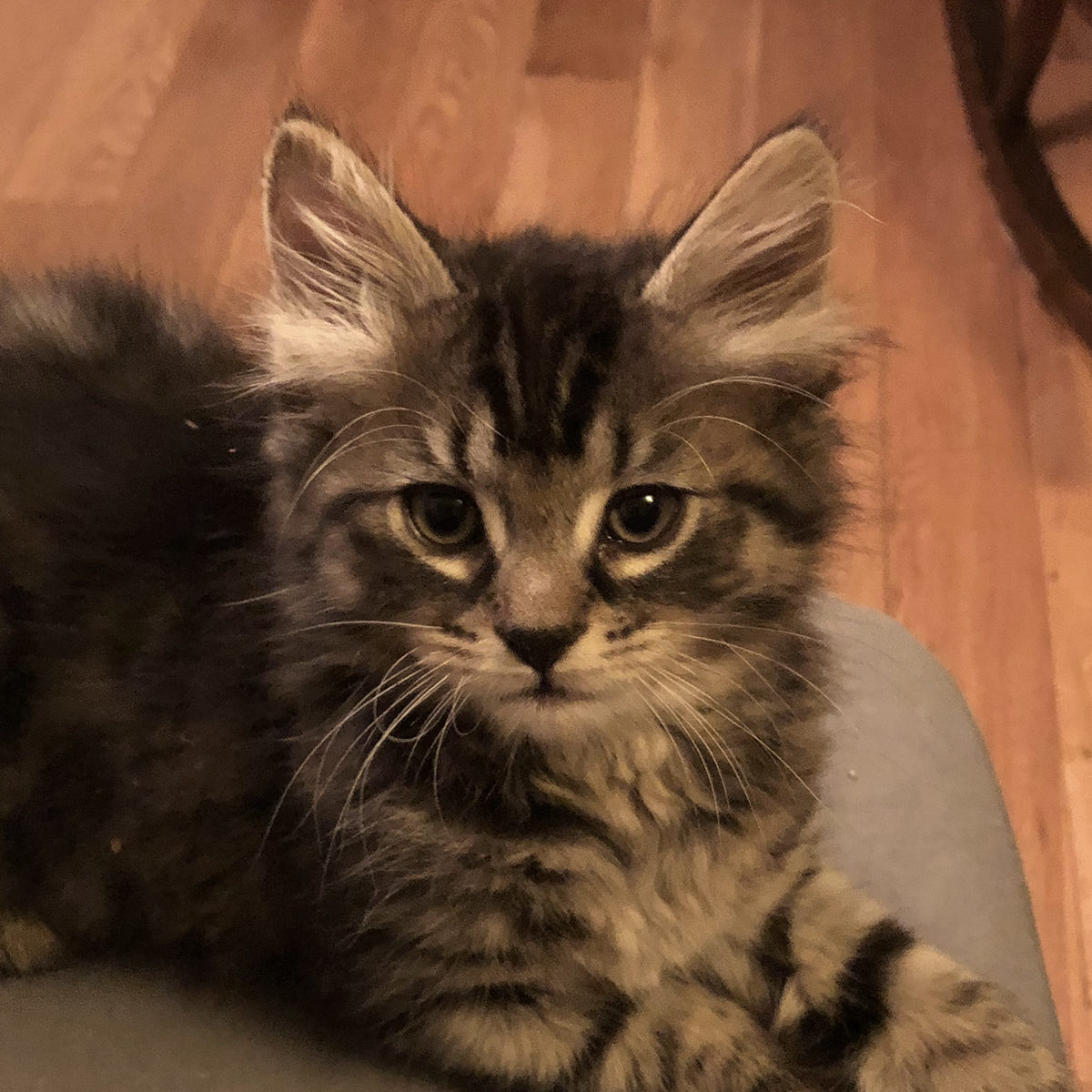 James Dean
Good Home | kitten: Kitten | male
As a small kitten, James Dean, with his moody good looks, was something of a loner and often off by himself, napping in a little nook or corner.
Fast forward one month after foster care and JD has come completely out of his shell! He has blossomed into a mellow, affectionate (but not clingy) and BIG little guy (once full grown we think he will be on the larger side).
James has the most adorable little pout and ear tufts, loves cuddling and playing and gets along well with all of the other cats in the playroom.
Health
Apparently healthy
Disposition
Affectionate and playful—can be rambunctious like all kittens but is generally a mellow and easy going little guy
We Need You!
Your donations help to support our work in so many ways. All of the cats under our care need veterinary care and most need to be spayed or neutered. They need food, a safe place to live while transitioning off the street and time for proper assessment so we can make the best placement for them.
Donations will help us to offer TNR training, maintain a trap bank and offer solutions for street cats in need. They help us fund special projects, such as transportation to other locations, public outreach and education campaigns to raise awareness about the importance of spay-neuter and the crucial need to keep intact cats indoors.
$5 feeds several cats for one day
$10 covers deworming meds
$25 pays for a FeLV/FIV test
$50 covers a basic vet visit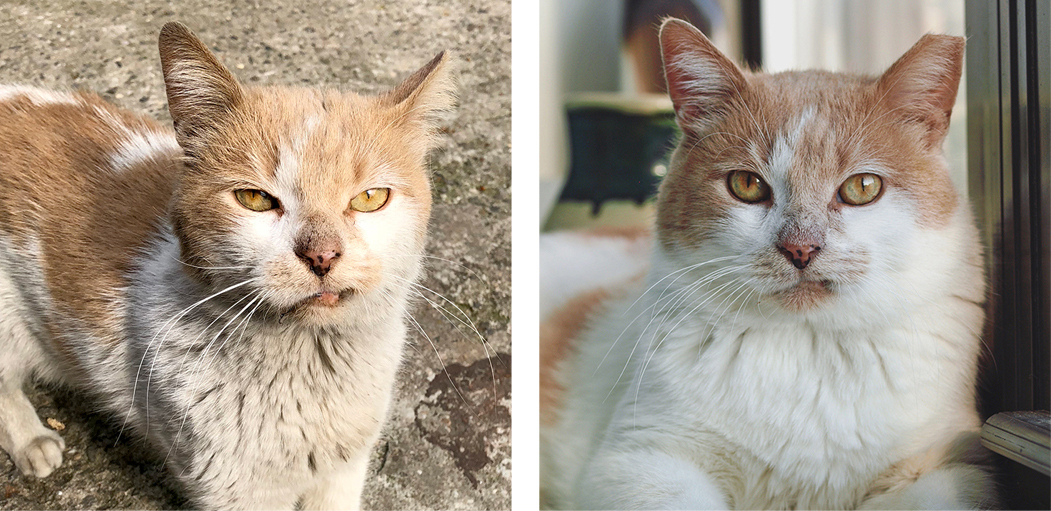 All donations make a
difference to our cats!